eCTD document templates
Dosscriber™

Create consistent, transparent and reusable documents for global submissions with our eCTD document templates.
Qdossier enables companies to author right first time documents using the full set of Dosscriber™ eCTD document templates (other formats also available, e.g. ASEAN). The document templates optimize lifecycle management, consistency and avoid duplication of work.
When creating dossiers for new products, other strengths or other countries, it is common practice to rework and duplicate the documents. Consequently, the content of the documents remains identical but the submission specific values, like naming, cross references and document headers, vary each time.
From our extensive experience at pharma clients, we have put great effort to avoid duplication of documents.  Therefore, we have created eCTD templates to ensure accuracy, consistency and reusability of documents across dossiers.
Dosscriber™ eCTD document templates benefits
Easy to use eCTD document templates
Dosscriber™ has content control boxes and pick lists which ensures your content is compliant with regulatory standards.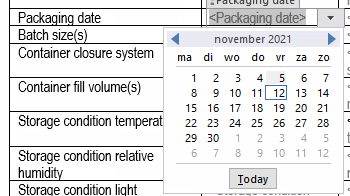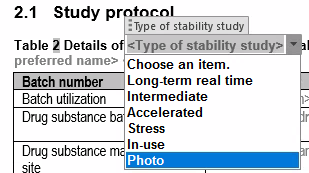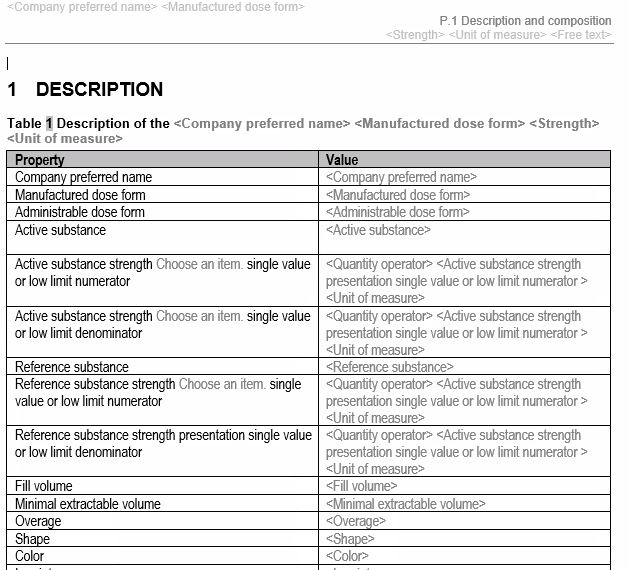 Reusability and reduction in eCTD document authoring time
One of the foundation pillars of our eCTD templates is to separate content from context. Above all, this concept is key to ensuring document reusability and saving time in creating global dossiers.
Dosscriber™ makes it easy to author documents in eCTD format as these templates function as a data entry form in many ways. As a result, you do not need to worry about the structure of the information. Subsequently, this reduces the authoring and review time and ultimately results in faster approvals.
Embedded font and paragraph styles
Dosscriber™ supports automatic creation of TOC, PDF bookmarks and cross references which result in optimal navigation and significant reduction of PDF publishing to eCTD format readiness.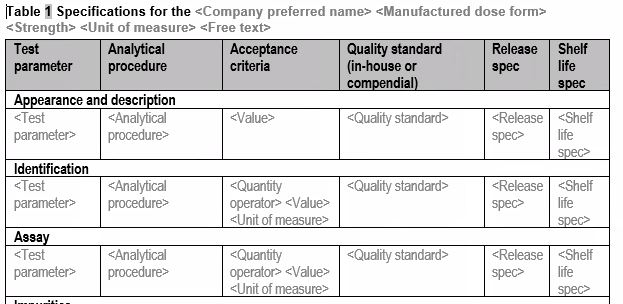 Tabular formats for lean and structured authoring of documents
Our common technical document templates apply tabular formats or bullet lists for factual information, where possible. In addition, the factual information is often given as placeholders for factual values. Also, naming in the content control boxes is in line with the guidance provided by the IDMP implementation guidelines.
Multiple options for granularity
For each eCTD subsection, our templates offer support for coarse and fine granularity (single- or multiple documents). Consequently, this offers flexibility when outlining your submissions.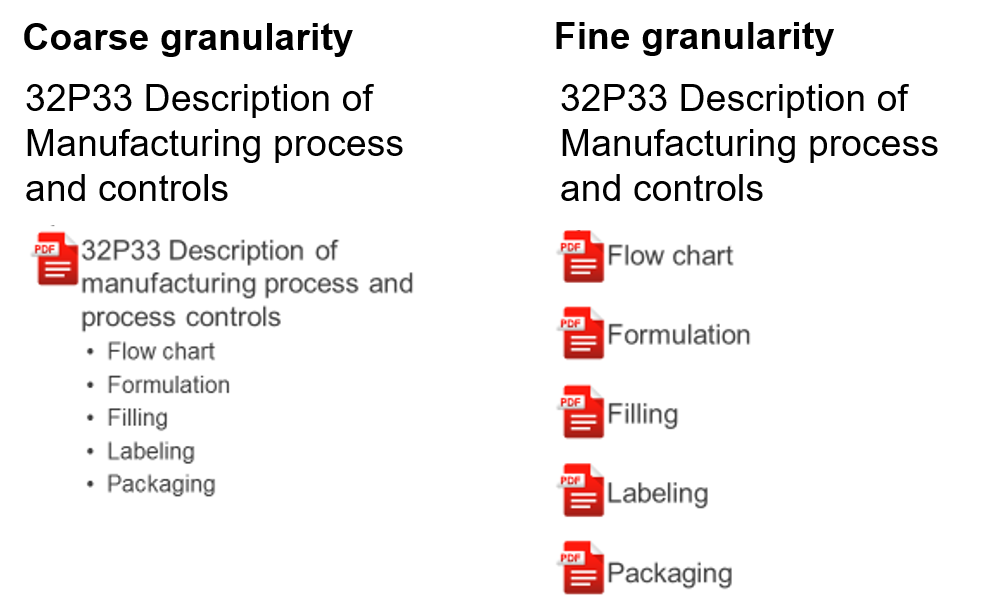 Prefilled document headers and footers for global eCTD submissions
eCTD templates have document header information and prefilled document naming properties with naming suggestions. These features ensure consistent use of metadata and they are designed to leave out unnecessary context in the headers to allow for optimal reuse without rework across products, countries and strengths.
Pre-formatted narratives are included for standardised eCTD sections. As a result, these narratives provide right amount of detail as required across documents, sections and dossiers.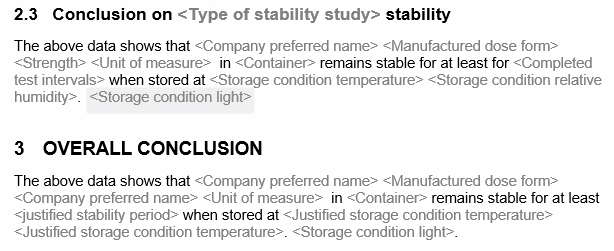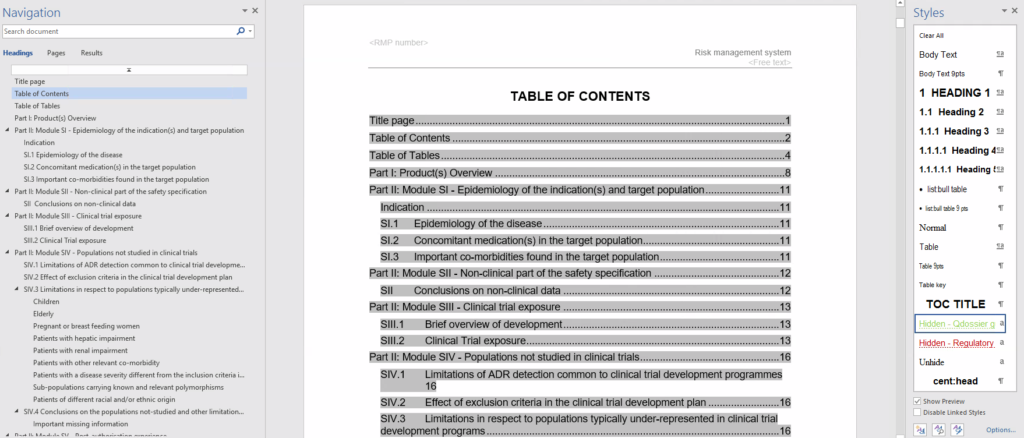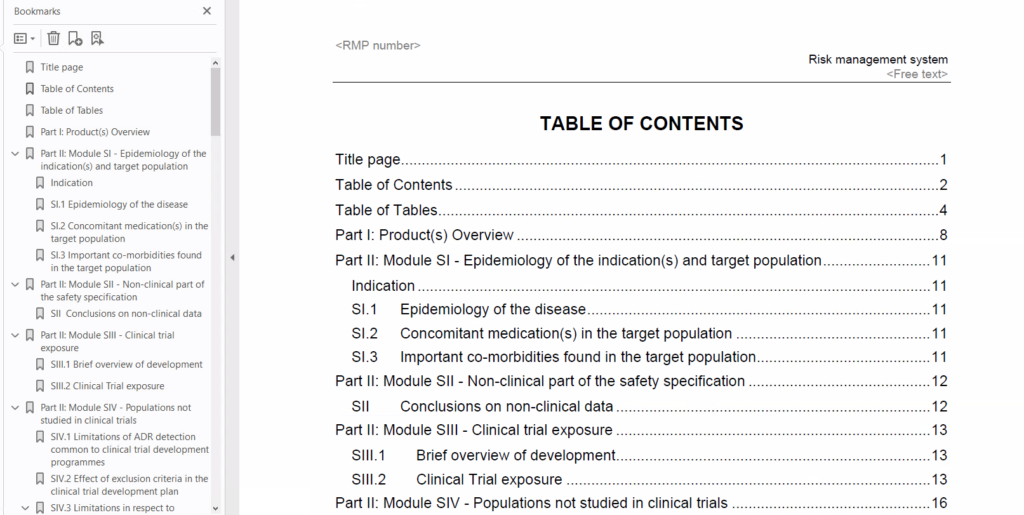 eCTD submission ready documents directly after PDF conversion
Dosscriber™ allows you to create documents that are 99% submission ready when you finish authoring. For example, bookmarks, hyperlinks and table of contents are automatically created after following heading styles. Consequently, this reduces a lot of time for PDF publishing resulting in faster compilation of dossier. 
eCTD document templates for all regions
Keeping in mind that Module 1 of eCTD dossier is country-specific, we have created Module 1 eCTD templates specific to each country/region.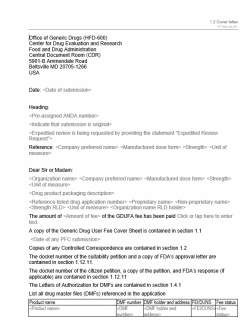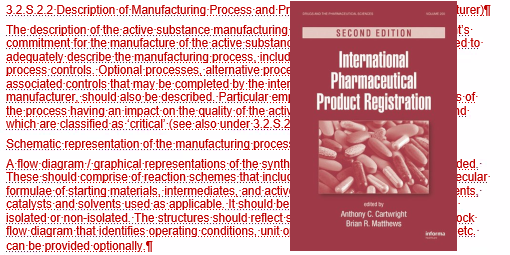 Compliance to up-to-date regulatory guidelines
Hidden regulatory guidance is given to help the authors. This text is taken from the ICH guidelines and enriched according to the recommendations of a well-recognized former MHRA assessor and ICH representative Anthony C. Cartwright. In addition, we constantly update our templates and the included guidelines to make sure they remain regulatory compliant.
Qdossier best practice guidance for document authoring in eCTD format
Practical experience is included either as hidden text or in separate manuals for CTD modules and subsections (e.g. Module 2, 32P and 32S). In addition, hands on training is provided before using the templates, so that the users are made familiar with the Dosscriber™.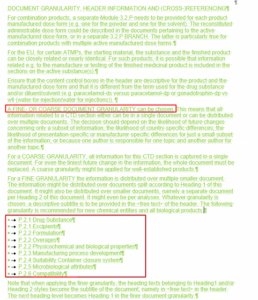 Personalized demonstration of Dosscriber eCTD templates?
Related consultancy and services